Welcome to Lolosia
Edit

You had your first step on this planet the natives say to you Excer por Lolosia! (Welcome to Lolosia!)and they give you gifts and direct you to the alien base they tell you it was built 1000 years ago by the Tarjans for aliens in Kuei island.It is a wiki about a fictional world called Lolosia along with the planets and galaxies around it.Anyway as you can see from the background that is the solar system of Lolosia but you are viewing it from Lolosia so you can not see Lolosia.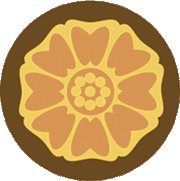 Lolosia Fact Box
Edit
-Kanundra is Lolosia's largest nation.
-The river Escherion is the longest river in Lolosia.
-Nereus the king of the divinities is god of the weather.
-The Mermish Empire is the largest empire in Lolosia.
-Lolosia is part of the Tarjan Galaxy.
-Borkeusia is the largest continent in Lolosia but it is seperated from the other continents because of the Mermish ocean
-Valeria is considered the most civilized country in Lolosia
-The Aerulean Ocean is the largest ocean in all of Lolosia.
-Kuei is the most technologically advanced country outside of the Techno star system in the entire universe
-The 7 wonder's of Lolosia are Feng Zhu park,Elvock palace,The sapphire pyramids,the heavenly dome of golden peace,9 dragon wall temple,the gardens of Tiangong and Malagan temple
For no confusion the Lolosian months are Mei,Dranmor,Lorius,Tambora,Chimung,Jiupetia,Daal,Tiburtius,Leryll,Siamor,Tharxo,Usti and Aquaria
What's This?Ahh Zaldrina the Sorceress is showing us her crystal ball I wonder whats inside?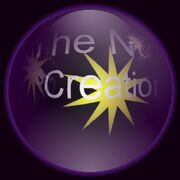 People now know what's inside that crystal ball it's my online book titled "The New Creation"

Today Dranmor 3 is Tsin new year day and we will give the Rabbit badge
Yehey it's Aquaria 25 time to celebrate Christmas or also known here as the Aquarian festival so we will give the trident badge
Mei 23 is Tsin new year day they gave us the Tsin dragon badge
Tharxo 1 is the time to remember the dead so it's another badge
Hi it's Dranmor 10 and you know what that means it's Tsin new year day we will give the snake emperor badge
Today Tambora 22 DL is the 40th page anniversary and in honor of that the honorary Fuwa badge has been created for the Fuwa have been nice enough to not kill anyone for 40 years
Today Tambora 23 is Intergalactic Appreciation Day and another badge the Amish gold keeper badge is added so be sure to appreciate everything and everyone
Today Tambora 31 is the feast of the founding of Cyprianism for that we give the moon bunny badge

We are giving 9 free badges today in commemoration of the everybody's good badge........................................................................................................................................................... Just joking fooled ya today Chimung 1 is the festival of the dancing girl look at the skies later evening and look at the Dancing girl constellation in the meantime have a badge.................STOP LOOKING we are not joking anyway have fun and pranking is all the rage ;(=):
Latest activity
Edit